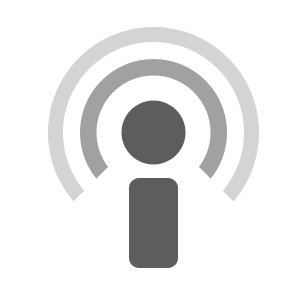 Do people speak too fast? Now you can buy Swedish podcasts with texts on different grammatical levels, where the text is read (by me) at three different speeds:
slow
medium
fast (native, fluent)
What do I get?
a file containing (self-authored) Swedish spoken text in three speeds
a quiz on the text
a word list with difficult words and phrases that are hard to find in dictionaries
a full transcription of the original text
How can I use it?
listen
transcribe
answer questions on the text
translate the written text
learn new words
become familiar with a faster pace
practice pronunciation
keep in touch with Swedish language and culture outside lessons
Price: £4 (GBP) / 40 SEK / €4.50 (EUR) / $6.50 (USD) per podcast
File format: .m4a
How do I buy a podcast?
You can either just click on the button below to "add to cart" and then check out and pay via Paypal at the bottom of this page. If you don't have a Paypal account, then please contact me as I can also accept payment via bank transfer. As soon as I receive your payment, I will e-mail you a link to download the podcast and also e-mail you the transcription, quiz and word list. You will receive the link and the document within 24 hours.
**
Available for purchase:
*
Podcast 1
Running time: 40 min 13 sec
Date: August 2011
Level: A2
Grammar: varied, verbs mainly present tense and infinitive
Word count: 1,132
Example from transcription:
"Min hund är en gammal Labrador, han är över 11 år gammal.  Han är svart och stor, och ofta mycket trött. Men han är väldigt lugn och snäll, och sover mest hela tiden. Vi bor i en villa utanför Nottingham, på 5 rum och kök. Vi har en ganska stor trädgård också, bakom huset. Jag tycker om att läsa, att titta på tv, träffa vänner, rida på hästar, promenera med hunden, och att jobba. "
*
Podcast 2
Running time: 45 min 44 sec
Date: August 2011
Level: B1/C1
Grammar: varied, most verb tenses included, phrases
Word count: 1,260
Example from the transcription:
"I Sverige har sommaren en sådan speciell plats i allas liv, i allas hjärtan. Sommaren är tiden för ljuset och värmen, och friheten. Men för många måste semestern bli perfekt, en prestation som man kan skryta om för arbetskompisarna när man kommer tillbaka. Men också en perfekt upplevelse av sommar och sol, nästan som en reklamfilm. Lite som reklamfilmen för ölet – Pripps Blå – och låten av Tommy Nilsson. Den heter "Dina färger var blå", och kom ut 1994. Videon till låten har precis den där perfekta sommarkänslan, som alla svenskar vill ha på semestern."
*
More podcasts coming soon!