You may have heard of the gender neutral Swedish pronoun "hen". It has been debated in Sweden during the past couple of years, and some people feel strongly about it. So what's the fuss all about?
"Han" means singular he, and "hon" means singular she. But what if you don't know the gender of a person? Or if it is irrelevant? Consider a situation where you say you need to book an appointment at the dentist, and you hope that he/she/the dentist will be able to help you with your toothache.
You may not want to assume that the dentist is a woman nor a man. The "s/he" is pretty clunky (especially in speech – how on earth do you pronounce "s/he"?!), and to say "the dentist" again just sounds repetitive. So what can you say? In English, you can of course say "they" – you hope that they will help you with your toothache. However, in Swedish, you do not use the third person plural for a singular person – you cannot say "de" in this case.
Lately, a new, gender-neutral pronoun has started to become more popular in Sweden – hen. The pronoun hen is defined as a "proposed gender-neutral personal pronoun instead of han and hon". Even though this is a relatively new phenomenon in Swedish, several languages have gender neutral pronouns. Finnish, for example, only has gender neutral pronouns!
The book "Kivi och Monsterhund" came out earlier this year, and it is the first book that only uses hen – instead of han and hon. And the book has caused a widespread debate in Sweden.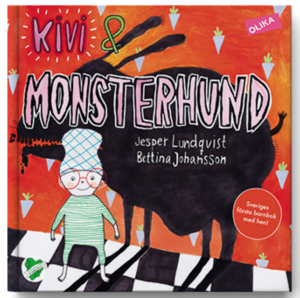 The author, Jesper Lundqvist, wanted to write a book for children – rather than for girls or boys, and that was the main reason why he used "hen" in his book. He said he found it liberating to write directly to children, without having to think about all the stereotypical associations that surround boys and girls. Jesper says that some have misunderstood the whole idea of hen, and thought of it as a way of replacing han and hon. But this is not correct. Rather, it is more about having an "extra tool in the tool box", linguistically speaking. (http://www.gp.se/nyheter/sverige/1.874481-sa-borjade-debatten-om-hen?)
What do you think to the idea of having a gender-neutral pronoun? Useful? Unnecessary? Feel free to comment below.