We're qualified teachers and conversational trainers who will help you to improve your Swedish. Here's who we are.
Swedish Teacher – Anneli
I am Dr. Anneli B. Haake. I am a native Swedish teacher and the founder and director of Swedish Made Easy, and I offer online Swedish lessons and Swedish language tuition, as well as translation and language teacher training. I can help you with every aspect of the Swedish language, from basic beginners to advanced business/academic. I am particularly passionate about developing speaking and listening skills.
I am based in Brighton, UK (and US occasionally), but I was born and bred in Sweden (Stockholm and Dalarna) and lived there all my life until I was 25. When I am not teaching Swedish online, I make music (Janis), board dogs with my husband in Brighton, help other language teachers setting up their own businesses and I also occasionally work as a music consultant, evaluating the effects of live music in hospitals.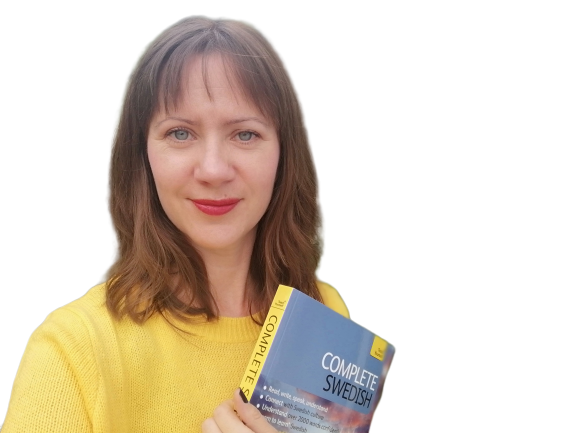 I am also the author of the new Teach Yourself Complete Swedish.
As a Swedish teacher, I have taught over 15,000 hours since 2005 to adult learners in Europe, Asia and US. I have also over 10 years experience of translating, subtitling and proof reading, both English -> Swedish and Swedish -> English, and I have worked as a language tutor at Middlesex University for their BA Interpreting and Translation students.
In 2019 and 2020, I was the Swedish Teacher in the BBC Two TV-programme Twinstitute.
Education:
PhD, University of Sheffield, UK, 2010
Qualified SWEDEX (Swedish Exam) test leader
Postgrad Certificate in Higher Education (PCHE), University of Sheffield, 2007
BA (Hons), University of Stockholm, Sweden, 2003
Swedish teacher – Daniel
My name is Daniel, born and raised in the Swedish city of Gothenburg. I have worked in education since 2008, helping students of all ages to reach their potential. Being multilingual (Swedish, English, Polish), I have a passion for languages and tutoring Swedish in particular.
I've been teaching Swedish in the UK since 2013, and I have taught over 5,000 hours. Regardless of the level you are at, I tailor the lessons to your specific needs. I am specifically interested in helping learners to read and write better.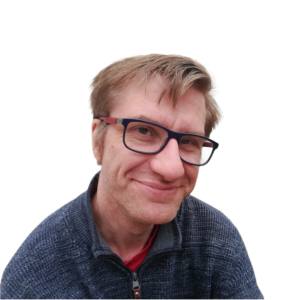 I also teach children and young people online: children and young people living abroad who need flexible tuition in Swedish, and also Swedish-born children who need extra tuition in English.
Beyond teaching, I work as a translator; both English -> Swedish and Swedish -> English. I have for example translated Short Stories in Swedish for Beginners (2020).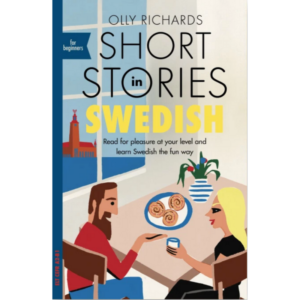 I am also a published author (Steampunk Fairytales, The Clause Conundrum) and I love writing (and watching football!). I live in London with my wife and my two children.