We're qualified teachers and conversational trainers who will help you to improve your Swedish. Here's who we are.
Swedish Teacher – Anneli
I am Dr. Anneli B. Haake. I am a native Swedish teacher and the director of Swedish Made Easy, and I offer Swedish lessons and Swedish language tuition, as well as translation, subtitling, language teacher training and business PR and marketing consultancy. I am based in the UK (and US occasionally), but I was born and bred in Sweden (Stockholm and Dalarna) and lived there all my life until I was 25. I can help you with every aspect of the Swedish language, from basic beginners to advanced business/academic.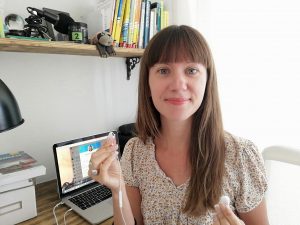 As a Swedish teacher, I have taught over 10,000 hours since 2005 to adult learners in Europe, Asia and US. I have also over 10 years experience of translating, subtitling and proof reading, both English -> Swedish and Swedish -> English. To read student reviews, click here.
I am also the author of the new Teach Yourself Complete Swedish.
Education:
PhD, University of Sheffield, UK, 2010

Qualified SWEDEX (Swedish Exam) test leader

Postgrad Certificate in Higher Education (PCHE), University of Sheffield, 2007

BA (Hons), University of Stockholm, Sweden, 2003
Swedish teacher – Daniel
My name is Daniel, born and raised in the Swedish city of Gothenburg. I have worked in education since 2008, helping students of all ages to reach their potential. I also helped setting up a library and improve literacy levels of children in a Secondary school in London.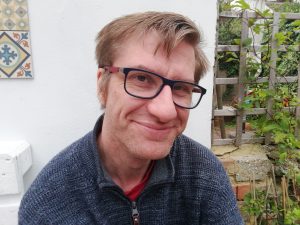 Being multilingual, I have a passion for languages and tutoring Swedish in particular. I've been teaching Swedish in the UK since 2013, and I have taught over 1,000 hours. Regardless of the level you are at, I tailor the lessons to your specific needs. I also teach children and young people via Skype: children and young people living abroad who need flexible tuition in Swedish, and also Swedish-born children who need extra tuition in English.
Conversational Trainer – Amanda
My name is Amanda, and I offer Skype-fika; conversational training. I grew up in Sweden in a small town called Lindesberg, though I have my roots in Stockholm and in Jukkasjärvi. I live in Exeter in the U.K now since a couple of years back, and I lived in Colchester when I was studying at university. I have always had a great interest in and passion for language and literature, and I have a BA in both Creative Writing and Literature.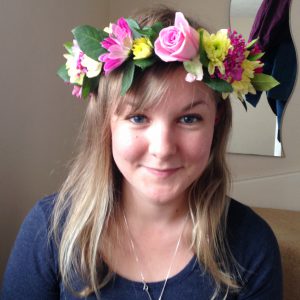 I currently work for a travel company called Risskov, and I also work with ceramics and art. My wife and I also have two crazy happy dogs, a hamster and a big stash of yarn since we are both avid knitters. I love talking to people about anything and everything, and I can't wait to have a chat with you at a fika! Because of my flexible schedule, I'll be offering fika almost all times of the day.
If you want to know more about Swedish Made Easy, get in touch.
Come and see Swedish Made Easy on Facebook!
Want to work with us? Please get in touch