Not sure where to start or how to get organised? Set yourself up for success with our

Swedish Learner Toolkit 
Download our Swedish Learner Toolkit to take your Swedish language learning journey to the next step.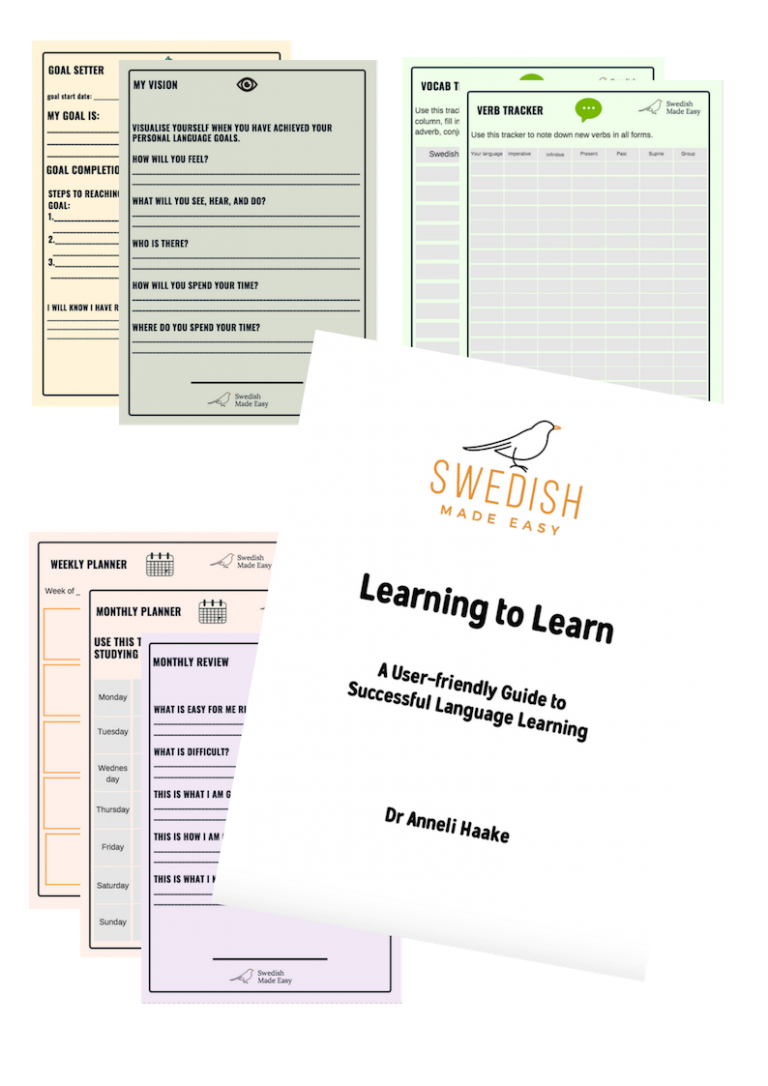 Your study routine is the key to success
With the help of the Swedish Learner Toolkit, you will start to find more time for enjoyable language learning. This is crucial for keeping up your motivation. 
No words express how wonderful Anneli is as a Swedish teacher. My progress has been astounding. When I went to Sweden, everyone I spoke to said how good my language was! She is totally keyed in to her student's needs, and I would recommend her highly.
Did you know?
Swedish Made Easy has a study group on Facebook called "Learn Swedish with Swedish Made Easy".
Did you know?
Swedish Made Easy offers one-to-one Skype lessons for adults and children. We also offer lessons for couples.
Swedish lessons with Daniel have propelled me at a pace much faster than I had expected. I had been taking lessons in person with a local teacher, but it wasn't until I switched to sessions with Daniel that I began feeling competent and seeing progress. He is such an excellent balance of challenging and patient, and always encouraging. For someone like me starting from the beginning, he is the best choice.