Hej alla!
Gott Nytt 2013! I hope you have all had a nice relaxing time and are ready to get back into your svenskalektioner again? I have just got back from 10 days in Sweden – Stockholm and mainly Dalarna – and I am really excited about getting started again with lessons this year and help you improve your Swedish even more.
They say you should study the professionals if you want to excel in something. Therefore I thought I'll share some typical characteristics of successful language learners, which I hope will be inspiring and motivating.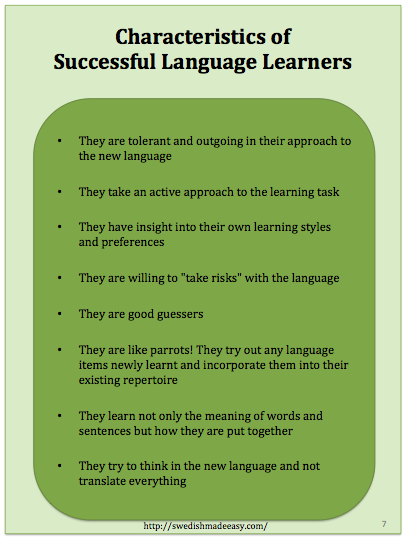 I hope to see and speak with you all real soon. In the meantime I'll also leave you with some pictures from a magical dog sledging – hundspann – experience that me and my husband had in Orsa, Dalarna last week. We absolutely loved it – det var helt underbart!
Hälsningar – Anneli 🙂