Last year in June, Kronprinsessan Victoria married Daniel. I was there on the day with my mum, and I was actually quite taken with the whole thing, even though I am far from being a royalist. The wedding was sweet and warm, and the Swedish royal family was very open towards the Swedish people and allowed live streaming on TV throughout the whole ceremony, dinner, speeches, and subsequent party.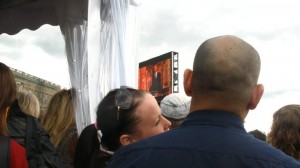 The ceremony in general, and Daniel's wedding speech in particular, had a surprising effect on many people around me. A close family member, an ex- professional football player in his 50's, was in tears in front of the TV during the ceremony. Another friend of mine, radically left-wing in his views, admitted to have been really touched by the whole thing although he made me promise not to tell anyone. The event created a more positive attitude towards the Swedish royal family, which came as a surprise to me. But what struck a chord with most Swedes, I think, was the true love fairytale of a 'commoner' marrying the princess, and how totally loved-up they were – a warm fuzzy story difficult for anyone to deny!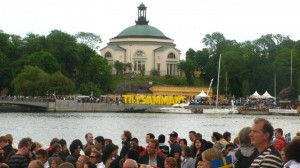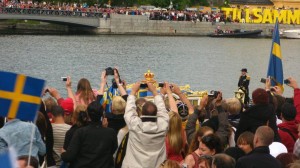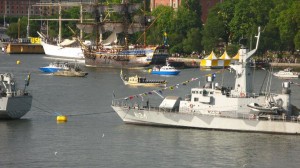 I am very curious to see whether this will be the result from the British royal wedding next Friday, or whether the Brits will find the spending of tax money on royal festivities too much to bear in the midst of job losses and cut backs.
For those who have not seen Daniel's speech at the Swedish royal wedding, here is a subtitled version from youtube: