The Northern Lights (Aurora Borealis, or Norrsken/Polarsken in Swedish), is the natural light display in the sky particularly in the high northern latitude regions. It happens due to the collision of energetic charged particles with atoms in the high altitude atmosphere.
The result is stunning.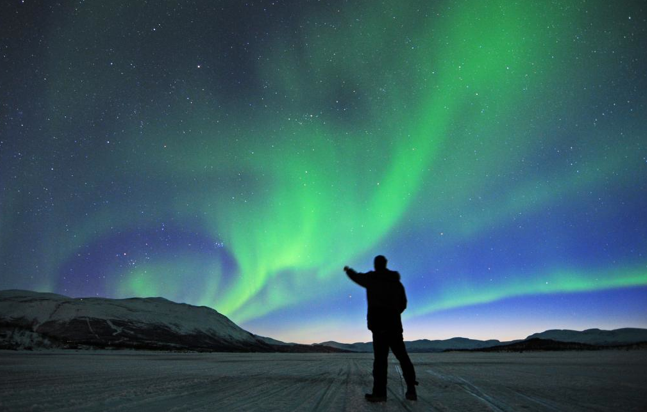 In Sweden, one of the best places to catch a glimpse of this phenomenon is Abisko Mountain Station in the very north.
Travel
Best way to get there is to fly to Arlanda, Stockholm and then catch a regional flight with Scandinavian Airlines to Kiruna. From there, you can rent a car and drive the 1.5 hours northwest to Abisko Mountain Station. You can also take the bus or train from Kiruna Airport to Abisko. Furthermore, you can book a Taxi with City Taxi at +46(0)980-61500 and it cost about 1000 SEK from the airport to Abisko.
You can also take the train all the way, but it will take you between 18-20 hours to get there.
Accommodation
The winter season starts in December. You can rent rooms and cabins at the mountain station.
Twin-bedded room: from 740 SEK /room
Bed: from 270 SEK /person
Double room: from 1360 SEK /room
Additional fee for non-members : 100 SEK per person per night, children 50 SEK per person per night
There is a Sky Station that you can visit to view the Northern Lights (695 SEK), and there are also many different package options available.
For more information, visit the FAQ section at the Abisko Mountain Station website.