During March, we'll be running a short video series on Youtube about language learning. The series contains of short personal stories about some of the aspects of learning a language.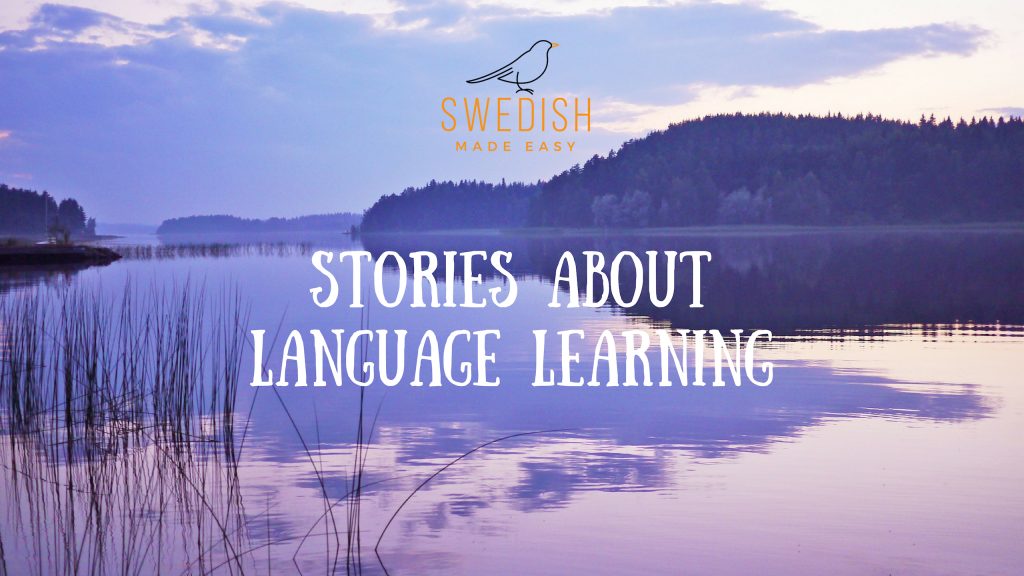 The idea came about last year, when we were preparing for our presentation at the Language Show. We had the idea that we would interview some of our students about some of the challenges in learning a new language as an adult. Anneli interviewed some students via Skype, and we used a couple of snippets for the presentation. But there was so much more interesting insights in the interviews, that we weren't able to show in our presentation.
So the idea came up to create a video series, that we have called "Stories about language learning". They are personal accounts of aspects of the language learning journey – the ups and the downs.
The first video will be out on Youtube this Friday on our channel swedishmadeeasy, and we will post a new video every Friday throughout March. Do share them with anyone you think might be interested.
Hope you enjoy them!