Marylebone is an area of London, UK, which has a particularly high concentration of Swedish-related shops and organisations. If you are in London, and want a taste of Sweden, then there are a few places you may want to check out. Most places are centred around the streets Montagu Place, Crawford Street and Harcourt Street.
The Swedish Embassy can be found on 11 Montagu Place W1H 2AL, and this is the place to go if you need a visa to go to Sweden (if you are not from an EU-country). On their website, you can also read more information about Swedish culture in the UK.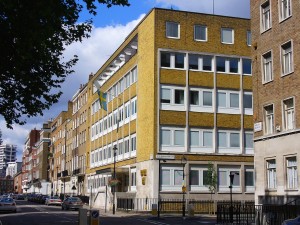 Very close, on 32 Crawford Street, you can find a cute little shop called Totally Swedish. They sell all things Swedish, mainly food products but also some books, magazines and other Swedish-made products.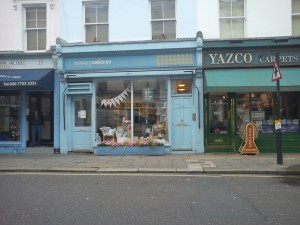 Also, just around the corner, is Ulrika Eleonora church – the Swedish church. The serve fika and have a lot of activities throughout the year. One particularly popular event in the Swedish lucia on the 13th of December every year, but get tickets in time because it is almost always sold out! People who work there are all Swedish, so it is a good place to practice some Swedish conversation.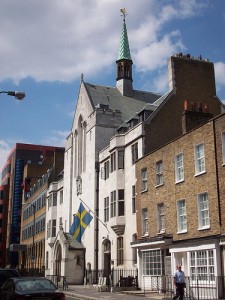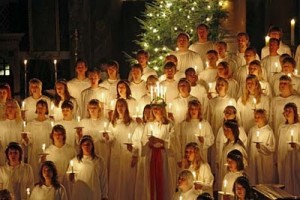 Finally, you can also nip in to the The Harcourt, a Swedish-run pub on Harcourt Street. The pub serves Scandinavian-inspired food.
Completely on the other side of town, on Brick Lane, is another Swedish restaurant/bar called Fika. They have a snug roof terrace and they provide blankets if you are cold, so you can sit outside the whole evening – just like in Sweden.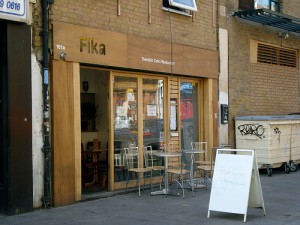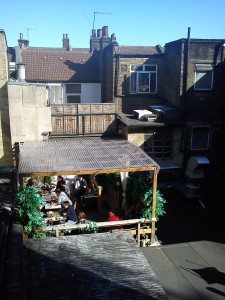 Finally, on the site Londonsvenskar, you can keep up with Swedish-related events in and around the London area. One date to keep track of is the Swedish midsummer celebrations in Hyde Park.