New year, new adventures! I am going to do a course at Folkuniversitetet to become a SWEDEX examiner – which means receiving formal training in how to assess learners' Swedish language levels.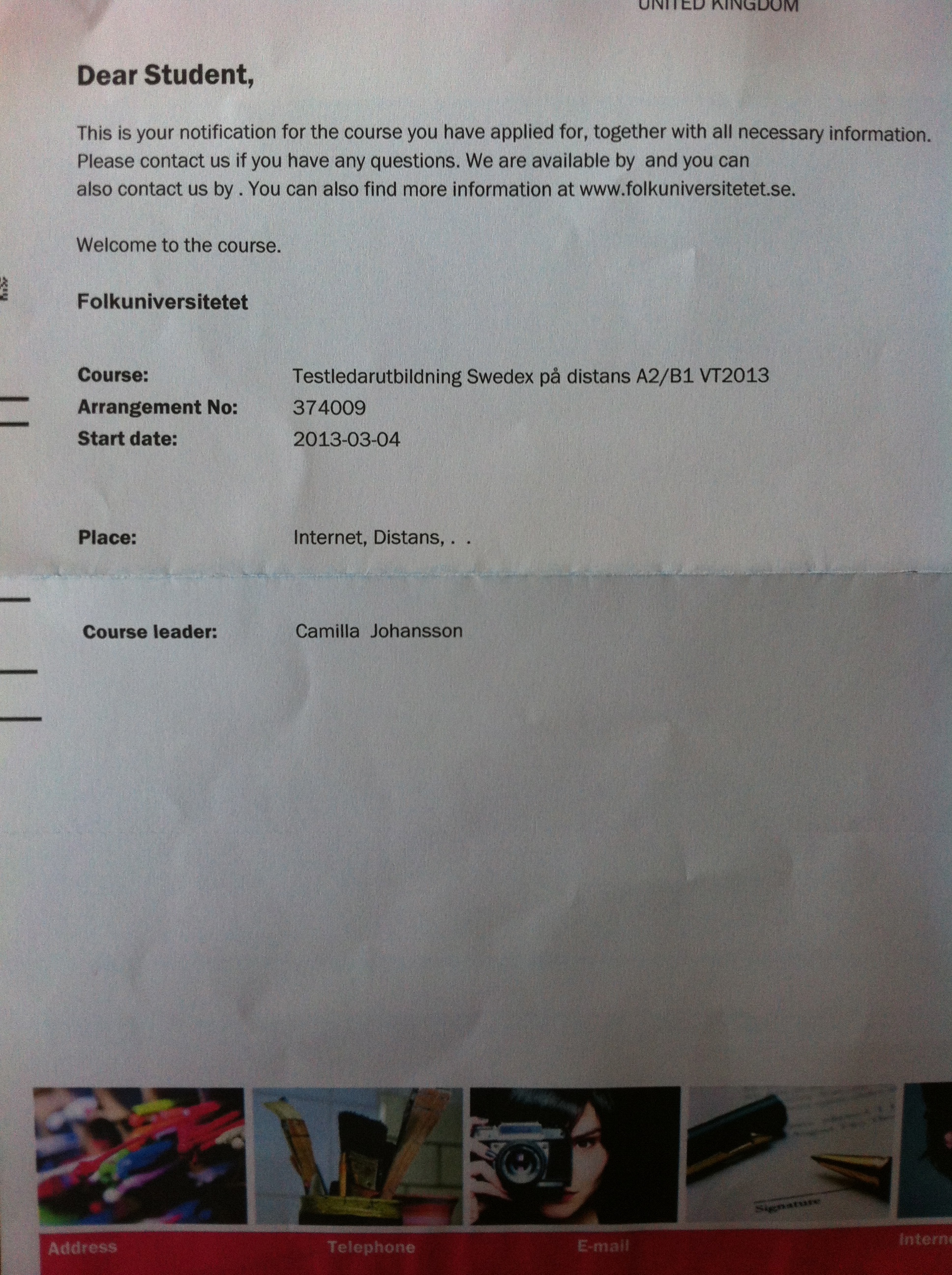 Swedex is a unique, internationally viable Swedish language exam. Anyone whose mother tongue is not Swedish may take the exam, which relates to the Common European Framework of Reference for Languages, the European Council's level scale for language learning. It is possible to take the exam at three levels: A2, B1 and B2. Swedex is approved by the government body the Swedish Institute and can be taken irrespective of how you have learnt Swedish.
You can read more about the SWEDEX exam here.