Today, we welcome a new trainer to Swedish Made Easy – Jessica! She will be available to book for some Skype-fika (conversational training) a couple of hours a week.
Skype-fika does not include specific grammar training, but it is a chance to increase your confidence in speaking, by speaking with a native Swede. You should be on at least B1-level to do conversational practice with Jessica. You book her through
the booking system
.
Here are a few words from Jessica:
*
Hej!
Jag heter Jessica och är född och uppvuxen i Stockholm med rötter i Österrike. Lyckligt gift med barn. Med tre språk flytande i bagaget har människor och kommunikation alltid varit av intresse i olika sammanhang. Som ambassadör för "The Swedish Number" så pratade jag med folk från hela världen vilket jag tyckte var spännande och kul. Jag har bott utomlands i både Tyskland och Österrike i olika perioder av mitt liv.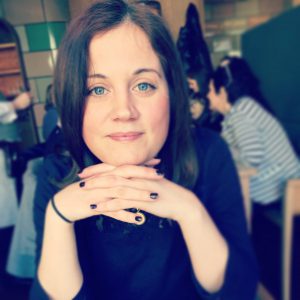 Jag vet hur svårt det kan vara att hitta rätt ord och utrycka sig, men även hur underbart det är när man kommit över tröskeln. Jag jobbar med ekonomi inom underhållningsindustrin på ett företag i Stockholm (SoFo). När jag reser så föredrar jag att besöka storstäder och sol med bad, att tälta är inget för mig. Långa promenader med snabba steg är något jag gärna gör så ofta jag kan.
Jag är en god lyssnare och pratar gärna med dig, men med ett varierande morgonhumör hoppas jag att vi hörs senare på dagen 🙂
Hoppas vi ses!
//Jessica
My name is Jessica and I am born and bred in Stockholm with roots in Austria. Happily married with a child. Having three fluent languages under my belt, people and communication have always been an interest of mine in various contexts. When I worked as an ambassador for "
The Swedish Number
", I spoke to people from all over the world, which I found fascinating and fun. I have lived abroad, both in Germany and Austria, through different periods in my life.
I know how difficult it can be to find the right words and express yourself, but also how amazing it is when you succeed. I work in finance in the entertainment industry for a company in Stockholm (SoFo). When I travel, I prefer to visit cities and beaches to soak up some sun, camping is not my cup of tea. I go for long, fast-paced walks as often as possible.
I am a good listener, and I would love to talk to you, although given my varied morning mood, I hope that we can chat later on in the day. 🙂
*