DISCLAIMER: This website contains affiliate links, which means that if you click on one of the product links, I'll receive a small commission. This helps support my language school and allows me to continue to create resources and materials for learning Swedish. Thank you for the support! Everything on this website is based on information I have learned from my own experience as a teacher, online resources and books I have read. Please do your own research before making any important decisions. You and only you are responsible for any and all purchasing decisions you make. 
Swedish Learning Book Recommendations
The Perfect Self-study book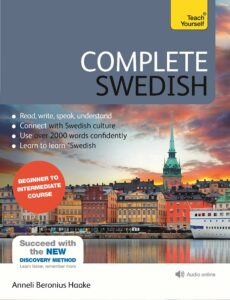 Anneli's famous Swedish self-study book. A must have!
Can be used for structured self-studying, or as a grammar reference book alongside other courses. Perfect complement for using languages apps, like Duolingo and Babbel. Click on the button (affiliate link):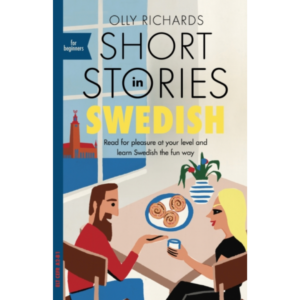 Especially written for students from high-beginner (A2) to low-intermediate level (B1/2), designed to give a sense of achievement, a feeling of progress and most importantly – enjoyment! Click on the button (affiliate link): 
The best verb reference book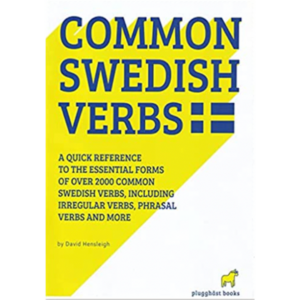 I always recommend this book to all students A2 and beyond.
Contains over 2000 common Swedish verbs, A to Ö, in all 5 major forms (infinitive, imperative, present, past and supine). Also has English translation and which group every verb belongs to.
Swedish idioms and sayings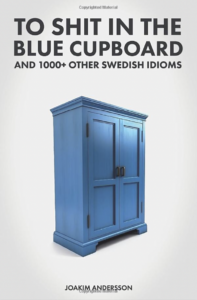 This fun book has some of the most common proverbs, set phrases, comparisons, word pairs and even phrasal verbs where the meaning can be difficult to deduce. 
Professional Swedish at work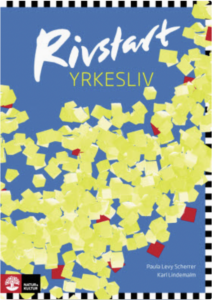 Learn how to use Swedish confidently at work.
Suitable for level B1 and above. Includes access to online resources and exercises. 
We mainly work with the book series Rivstart, the grammar book Form i fokus and Teach Yourself Complete Swedish.
If you are a beginner and you study with a teacher (like us, for example), use Rivstart and Form i Fokus.
If you are a beginner and you want to study on your own, use Teach Yourself Complete Swedish (read more about the book here!).
If you are starting lessons with us, please purchase the Rivstart/Form i fokus books appropriate for your level, along with Teach Yourself Swedish. If you are unsure of your level, do this test, and/or contact us to discuss your level. 
For course material and curriculum for children and young people, please contact us on e-mail: swedishmadeeasy (at) gmail.com