Anneli's famous book Complete Swedish
Do you want to learn Swedish by yourself? This is the course book you need. 
The book covers levels A1 to early B2 (beginners to upper intermediate). 
All the answers to the exercises are available in the back of the book, so you can check them yourself.
There is also free audio for this course. It's available to download to the Teach Yourself Library app, or to stream via the Teach Yourself Library website.
You can use this book in your own, or as a complement to other courses (SFI, Folkuniversitetet, or lessons with a Swedish teacher).
It's perfect if you've used Duolingo for a while, but find that you need more sentence structure and grammar.
Get Complete Swedish now
Find out where you can buy it and read reviews
Want to learn Swedish online?
"I want to learn Swedish online, or maybe do online courses…"
"I haven't found any resources that give me a real foundation on how to actually put sentences together, because there's so much out there and I feel overwhelmed…"
"I'd like to learn Swedish with a Swedish teacher, but I don't want to sit in a group among other learners…"
"I want to learn Swedish but I don't want to (or can't) travel to a particular place at a particular time, so I keep putting it off…"
"I'm self-conscious and feel embarrassed when trying to speak Swedish, and as a result I don't get enough practice; I would like help with pronunciation and confidence when speaking…"
"Swedish grammar is confusing to me, and I don't even know what an adverb or a preposition is, and therefore I feel like I can't learn it and don't know where to start…"
How to learn Swedish online
You can learn Swedish, no matter your age and no matter where you live. Many believe it's impossible to learn Swedish as an adult, or that you can't learn unless you live in Sweden. It's not true. 
Technology = learn Swedish online
Firstly, with the help of technology you can learn Swedish online from anywhere in the world. Secondly, it's never too late to learn a new language. One of our students only started learning Swedish in her 50's and she's now at the age of 60 publishing books in Swedish!
Swedish Made Easy has helped many hundreds of students over more than 15 years. What you need is guidance, tools and support, and some help navigating the learner journey.
Choose your journey to learn Swedish online
You might want to study mainly on your own, or maybe you feel you would like a teacher to help you with feedback, accountability and a study routine.
We have many options for you, from one-to-one Swedish lessons to online Swedish courses, self-study courses and an online Swedish language café. This means you can choose the perfect way for you.  Take a sneaky peek below…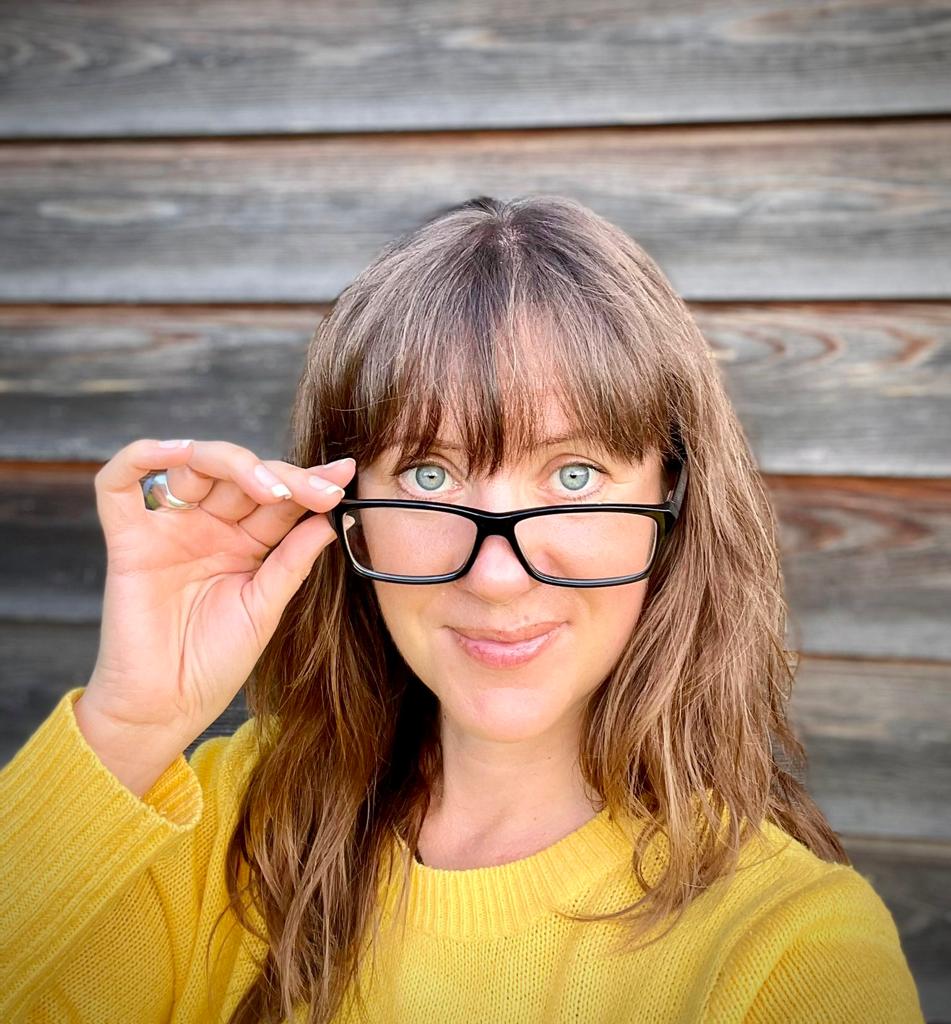 Founder & Director, Author and Course Creator. PhD in music psychology. Music maker & Dog Lover.
Do you want help to improve your Swedish pronunciation?
Our popular online Swedish courses
Not sure which course to pick for your level?
TONE YOUR SWEDISH – Our comprehensive course, Tone Your Swedish, unlocks the secrets of impeccable pronunciation, authentic Swedish rhythm and intonation, and the ability to speak Swedish with finesse. Suitable for all levels.
Swedish Verbs 101 Bootcamp: suitable for A2, B1 and B2. You need to have an idea of the verb forms (imperative, infinitive, present, past and supine) to make the most of this course. Not suitable for total beginners.
Swedish Time Expressions Pro: suitable for A2, B1 and B2. Very good complement to Swedish Verbs 101 Bootcamp.
Swedish Grammar Made Easy: suitable for total beginners, A1 and A2. Cheat sheets available as mobile/desktop wallpapers. Also suitable for intermediate learners who need a recap on the basics of Swedish grammar.
Swedish ÅÄÖ: suitable for anyone, beginners in particular
Teach Yourself Complete Swedish Book: suitable for beginners who want to mainly do self-studying, or those who are doing a course but feel they need more grammar practice. Also perfect for those who have dabbled with Duolingo etc, and now want to get a bit more serious about their Swedish learning.
1-to-1 lessons with us: all levels
Språkkafé: suitable for B1 and above
För dig som inte är nybörjare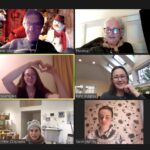 Fikar du ensam? Vill du träna på att prata svenska i liten grupp? Fixa en kopp kaffe och boka en plats på vårt språkkafé på Zoom! £8 per gång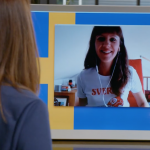 Privatlektioner i svenska
Privatlektioner med en lärare. Fokusområden, t ex specifika grammatikproblem, läs- och skrivträning, uttal/konversationsträning, eller något annat som du behöver jobba med.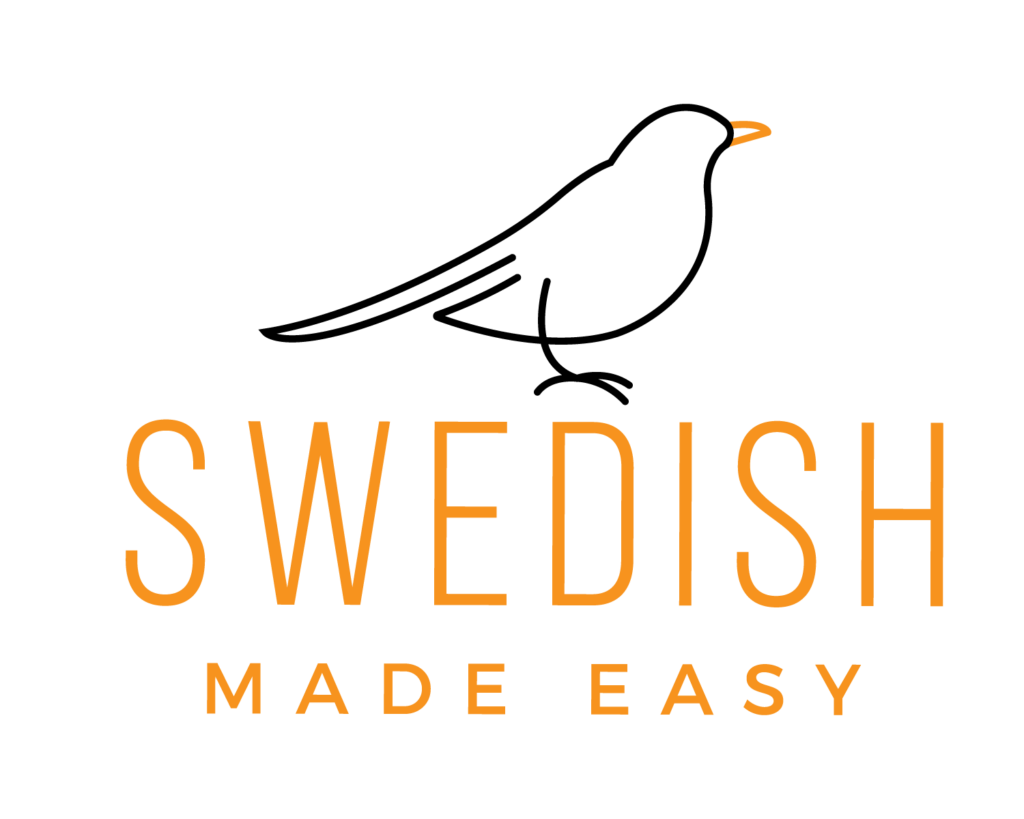 Språk bygger broar. Genom språket kommer man närmare människor och förstår mer om ett lands samhälle och kultur.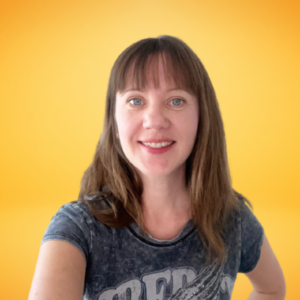 Dr Anneli Beronius Haake
Founder & Director
Swedish teacher, author of the best seller book Teach Yourself Complete Swedish, founder of Swedish Made Easy. Seen on BBC Two as the Swedish Teacher in Twinstitute. 
Anneli is passionate about helping people learn Swedish online. She is particularly interested in speaking confidence and  pronunciation, and has created the famous course Speak Like a Swede with Stefan Holmström.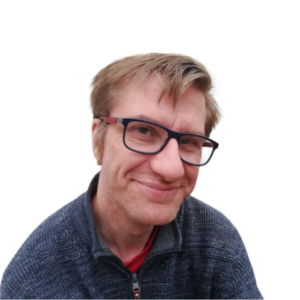 Daniel Lind
Teaching Associate
Swedish Teacher, translator and author. Translated the book Short Stories in Swedish for Beginners.  
Daniel leads the Swedish Made Easy språkkafé online and has a special interest in reading and writing skills.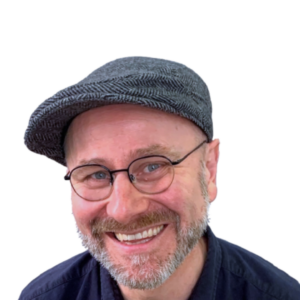 Stefan Holmström
Project Associate
Professional opera singer and voice trainer. Involved in the course Tone Your Swedish, and also creating workshops and events on Swedish pronunciation. 
I needed to learn Swedish to speak with my in-laws
I have been learning Swedish online with Anneli for over one year now, averaging a couple of hours each week. Being married to a Swede and spending regular vacations in Sweden it was always important to me to be able to converse in Swedish with the in-laws, friends and locals in Sweden, and now I have the confidence to at least attempt to do so (and even sing the occasional "snapsvisa"!).
Gives me nuances of Swedish culture
Outside the textbooks and written exercises, the lessons with Anneli are a great opportunity to explore the nuances of Swedish culture and language, and Anneli regularly introduces materials that will help with my learning and maintain my interest. Being based in Asia, the timing of the lessons work well as I can generally choose lesson times after working hours.
I began feeling competent
Swedish lessons with Daniel have propelled me at a pace much faster than I had expected. I had been taking lessons in person with a local teacher, but it wasn't until I switched to sessions with Daniel that I began feeling competent and seeing progress. He is such an excellent balance of challenging and patient, and always encouraging. For someone like me starting from the beginning, he is the best choice.
He guides me through the content
Our lessons are a mix of homework review, textbook lessons, reading articles in Swedish and going through worksheets he's made himself. He guides me through the content, but also listens to the areas I want to focus on and factors them in to the curriculum. After 30+ hours of lessons, I couldn't be happier to have him as a teacher!
DISCLAIMER: This website contains affiliate links, which means that if you purchase via these product links, I'll receive a small commission. This helps support my Swedish language school and allows me to continue to create resources and materials for learning Swedish. Thank you for the support! Please do your own research before making any important decisions. You and only you are responsible for any and all purchasing decisions you make.  
Friends of Swedish Made Easy
Do you have questions about studying or working in Sweden? Are you looking to move to Sweden?
Our partners at Moving to Sweden is here to help. 
Do you have Swedish roots? Looking to trace them but don't know where to start? Trying to make sense of old church books and records?
Head over to our partner Caroline, who has an online course on this particular topic. 
Learn Swedish with Swedish music
Följ vår spellista på Spotify och lyssna på svensk musik!
Musik från 60-, 70-, 80-, 90-, och 2000+ talet. Alla genrer.
Leta upp texterna på internet (eller 'lyrics videos' på YouTube) och sjung med!