Hej! Welcome to Swedish Made Easy!
Are you looking for Swedish lessons online? Do you want your Swedish lessons to be flexible to suit your work patterns and lifestyle? Do you have a child that needs flexible Swedish tuition?
We offer one-to-one or couple's Swedish lessons via Skype. We're qualified teachers and native Swedes.
Swedish Made Easy
At Swedish Made Easy we believe in using modern technology to share the Swedish language and culture across the globe. Here is the story of how Swedish Made Easy came into being.
Some words from previous students: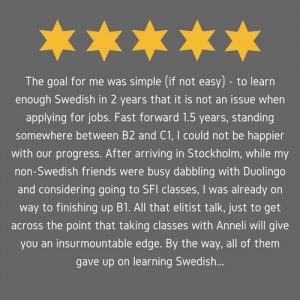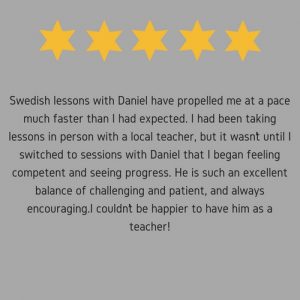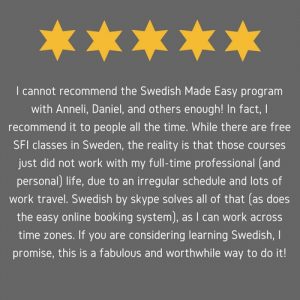 Frequently Asked Questions including What you can expect during a lesson and How long does it take to learn Swedish
Swedish Language Test to test your current level
The Swedish blog about Swedish language and culture
FREE download – Learning to Learn language learning handbook
The new book Teach Yourself Complete Swedish by Dr Anneli Beronius Haake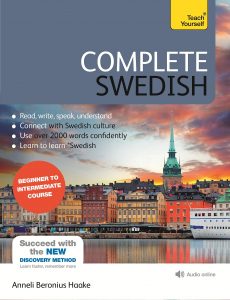 Interested in lessons? Lesson prices, how long does it take to learn Swedish, do I need to get books, how to pay, etc? First check FAQ. Then send an e-mail to iwanttolearnswedish (at) gmail.com to receive more info on how to book, pay, etc.
Follow us here:
Twitter: @easyswedish         Youtube: swedishmadeeasy