Language builds bridges
Language builds cultural understanding
Language is integration
In this world right now, language bridges and cultural understanding are more important than ever. We believe in using modern technology to share the Swedish language and culture across the globe. Here is the story of how Swedish Made Easy came into being.
Do you want to study Swedish without having to travel to a particular place at a particular time?
Do you want a Swedish teacher to guide you, but without having to sit in a group among other learners?
Do you have a child that needs flexible Swedish tuition?
If so, Swedish Made Easy is here for you. We offer one-to-one or couple's Swedish lessons via Skype. We're qualified teachers and native Swedes.
What's next? Follow these 5 easy steps below.
STEP 1
Get our FREE Swedish Learner Toolkit, when you sign up to our email list!  The Swedish Learner Toolkit will help you to get yourself organised and motivated on your Swedish language journey! It contains loads of useful things for you to take your next step on your Swedish language journey:
Vision sheet
Goal Setter (including the SMART-method)
E-book "Learning to Learn" – A User-friendly Guide to Successful Language Learning
Monthly Planner
Weekly Planner
Vocab Tracker
Verb Tracker
Monthly Review sheet
STEP 2
Check out the NEW BOOK: Teach Yourself Complete Swedish by Dr Anneli Beronius Haake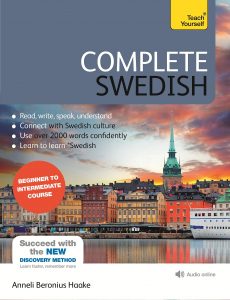 STEP 3
Read some words from previous students: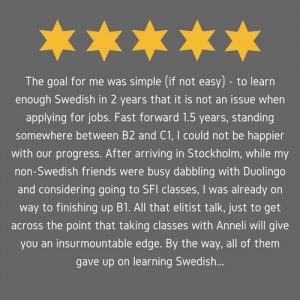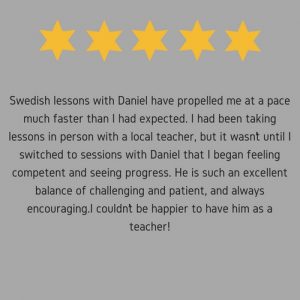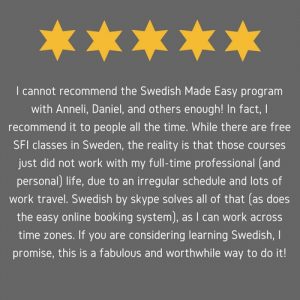 STEP 4
Have a look at our videos

Subscribe to my channel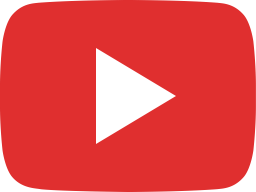 Swedish Made Easy teacher Anneli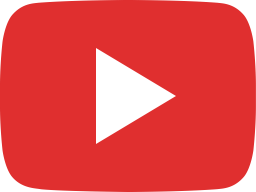 Swedish Made Easy teacher Daniel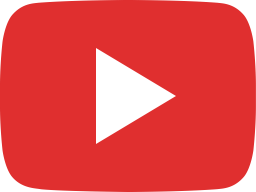 How to book your Swedish lessons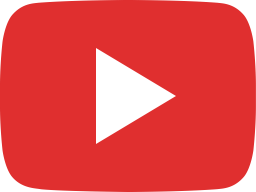 What can I expect from a Swedish lesson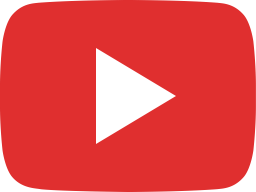 How to prepare for your Swedish Skype lesson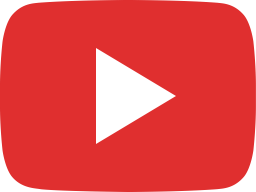 Tips on homework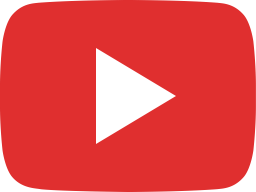 How long does it take to learn Swedish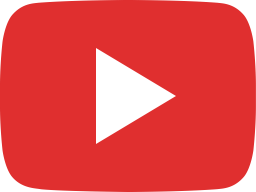 How to visualise learning a language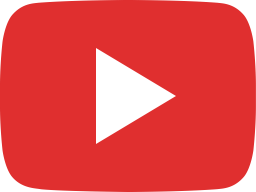 Learn Swedish study group

STEP 5
Check out Frequently Asked Questions including What does a Swedish lesson cost, What you can expect during a lesson and How long does it take to learn Swedish
Meet the teachers (and find out about our backgrounds)
Swedish Language Test to test your current level