Daniel Lind
Teaching Associate
Qualified SWEDEX test leader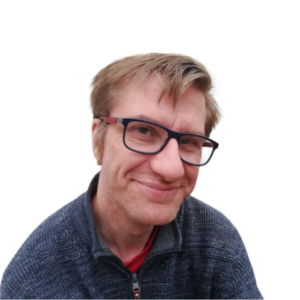 Hej, jag heter Daniel. I'm your Swedish teacher!
My name is Daniel, born and raised in the Swedish city of Gothenburg. Since 2008, I have been working in education,  helping students of all ages to reach their potential. Being multilingual (Swedish, English, Polish), I love languages and teaching Swedish in particular.
I've been teaching Swedish in the UK since 2013, and I have taught over 5,000 hours. Regardless of the level you are at, I tailor the lessons to your specific needs.
I love helping people read and write better
One of my main passions is helping learners to read and write better. In addition, I run our online language café, where you can improve your confidence in speaking.
I also teach children and young people online. This might be children and young people living abroad who need flexible tuition in Swedish. 
I'm an author and a translator
Stefan Holmström
Project Associate
Voice Trainer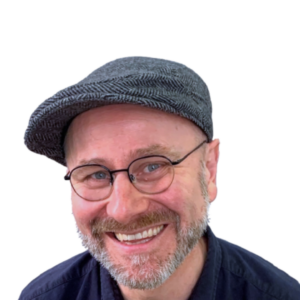 Hej, jag heter Stefan. Jag är expert på uttal!
I'm Stefan Holmström, and I often collaborate with Swedish Made Easy. 
Projects I'm involved with include the course Speak Like a Swede, and I also create workshops and events on Swedish pronunciation. 
However, I'm not a Swedish teacher! Instead, I'm a professional opera singer and singing teacher. 
I'm an opera singer and voice trainer
I've been working with singers of all genres and levels using Estill Voice Training (EVT) as a baseline for safe and sustainable voice use. As a part of this, I offer online vocal training and workshops from my studio in Brighton (UK).
In the past, I've performed many different roles in opera, musical theatre and concerts in Sweden, Norway, Ireland, Germany and Greece.

Here in the UK, I've performed at  venues like Glyndebourne, Grange Park Opera, Opera Holland Park. In addition, I've also been a member of the Phantom of the Opera Company at Her Majesty's Theatre, London.