Swedish Exam (aka SWEDEX)
Do you know of SWEDEX? It is an internationally recognised Swedish language exam, and it relates to the Common European Framework of Reference For Languages. You can currently take the exam at 3 different levels: A2, B1 and B2. Swedex is approved by the government body the Swedish Institute and can be taken irrespective of how you have learnt Swedish. The exam tests knowledge that can be applied in practice within all kinds of language proficiency: speaking, reading, listening and writing. The test can be taken both in and outside Sweden, in 92 cities, in 32 countries.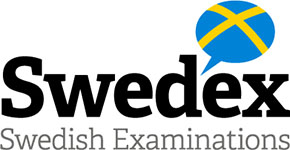 It is usable proof if you for example want to work in Sweden, continue your studies in Swedish or follow education in Swedish that does not require more advanced language knowledge. Swedex B1 approximately corresponds to the level for Sfi, course D. However, an important difference is that the Sfi exam tests whether you have passed a specific course while this exam tests general knowledge of Swedish.
For those who work in healthcare settings and need to prove level C1 to Socialstyrelsen in order to get a medical license to practice, Folkuniversitetet also has a C1 test that is accepted by Socialstyrelsen.
You pay to take the test, but the cost varies depending on the examination centre. Here is a list of all examination centres, and you can contact them directly to find out how much they charge.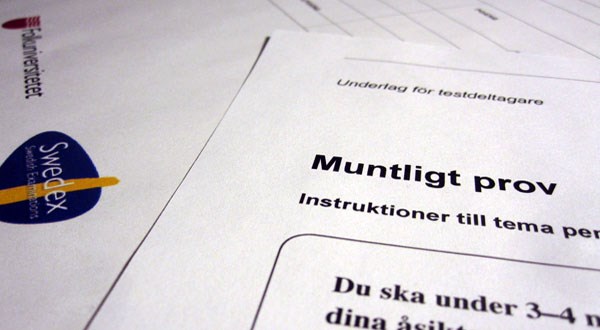 The test takes between 2 and 4 hours, depending on the level you are testing for. You have to manage at least 60% on both the written and the oral parts in order to pass. If you have failed a module, you have failed the exam in its entirety. This means you have to take the whole exam again next time.
Both Anneli and Daniel at Swedish Made Easy can help you to prepare for a SWEDEX test.
Have a look here to read more about the test, and you can also find mock exams here, so you can test your current level.