Swedish wedding traditions
It's summer in Sweden and that often means wedding season. In some ways, Swedish bröllop weddings can be quite different to weddings in other countries. So here's your quick guide to Swedish traditions!
1. Bruden the bride and brudgummen the groom walk up the aisle together at the beginning of the ceremony. A bride walking in with her father is considered quite old-fashioned, and the Swedes don't really like the idea of a woman being owned by a man. Therefore, it is quite common for the couple to walk in side by side.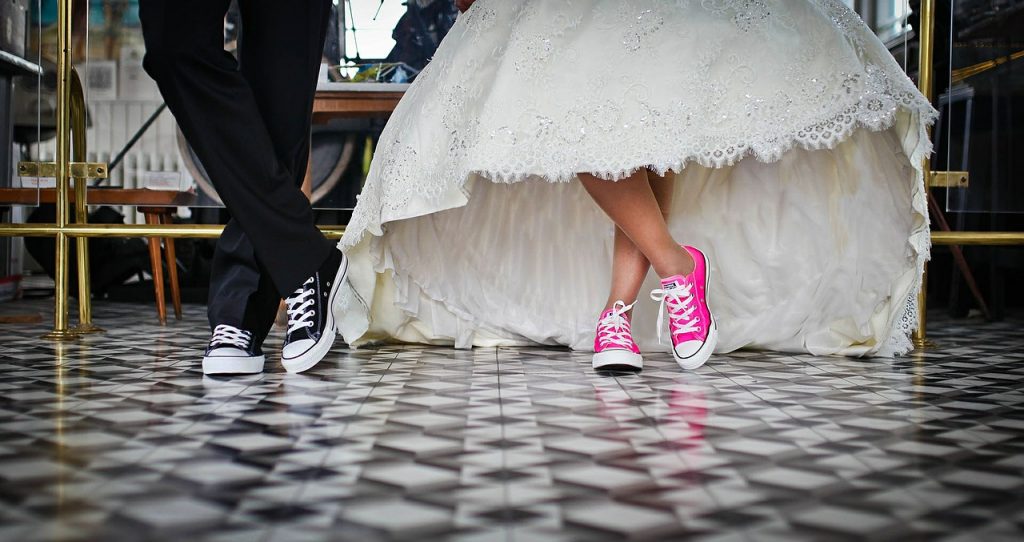 2. Sometimes there is no maid of honour or best man. Some do have one or two brudtärnor bridesmaids, though, and perhaps a couple of marskalkar groomsmen.
3. At the reception, if lots of people tap their glasses, it doesn't mean they want to make speeches.It means they want the bride and groom to kiss.
4. But you won't go without speeches. Toastmasters will introduce each speech at the reception. All ten or twelve of them…
5. You'll often receive a booklet at the reception with details about each guest, plus some fun bits about the couple, and song lyrics.
6. What happens on tour may not stay on tour. Because the hens and the stags will be giving a speech about each trip, and photos can (should?) be involved!
7. There will be songs. But don't worry, there will be alcohol too!
8. There will be games. Mostly poking fun at the bride and groom. Audience participation (if only in the form of cheering) is mandatory.
9. Do not be alarmed if the bride and groom leave the room. If the bride leaves the room during the reception meal, all the women in the room must run up to the groom and kiss him on the cheek (just the cheek, please!). Ditto if the groom leaves the room, all the men must kiss the bride.